About Us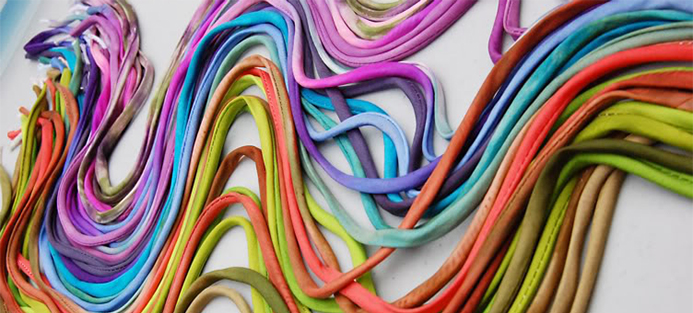 Vardhman Threads and sewing supplies are bringing back personal service in an industry that has lost its friendly touch. We aim to supply threads, fittings and fabrics at a reasonable price that are top quality. The people behind Vardhman have been in this industry for the last thirty years and have a wealth of experience between them. The phone will always be answered for any questions you may have. We are situated in Euroa which is in rural Victoria.
Our webbings, bindings, canvas and summer weight horse rug fabrics are all Australian made and can be made to order to your design if need be.
The wool fabric is an imported product but it is also made from recycled Australian wool products. This is an environmentally friendly product being made from wool garments returned to wool fibre and then woven into fabric. We are very proud to have a hand in providing this fabric to be reused in our equestrian industry.
All the parts and fitting we sell have been sourced from all over the world and all are of the highest quality available – we will not stock inferior products.
The threads we stock from Vardhman Threads International are of the highest quality and have been used with the same formula in Australia for many years. Antonio Clota from Australia joined with Vardhman to import and distribute their threads throughout Australia & New Zealand and this continues now under the contractual agreement between Vardhman Yarns & Threads and Nu-Sew-Duro Pty Ltd (trading as Vardhman Threads Australia) covering the import and distribution of the poly-cotton brand Nu-Sew-Duro; a new brand "All Weather" bonded polyester (a high quality bonded polyester UV stabilized); "MOX" braided waxed thread for the Saddlery and general leather industry and the recently developed range of trilobal embroidery threads under the brand name "PRIDE". The thread range also includes bonded polyester UV stabilised under the brand "Suntor" and poly/poly thread under the brand "Sewpol".
In 1999 Vardhman joined with one of the largest thread manufacturers in the USA namely American & Eford and now manufacture the greater part of their thread range which includes the A&E acquisition of the US Robison & Anton embroidery range of threads.
Nu-Sew-Duro P/L trading under Vardhman Threads Australia are proud to be in a position to continue their association and to pursue further avenues for the Vardhman range of quality threads.
The Vardhman International Story
The Vardhman Group is a major integrated textile producer having been set up in 1965 and which is today one of the largest textile conglomerates in India.
The Group recorded a turnover of in excess of US 700 million in 2007/08 and currently employs more than 23,000 people.
The Group portfolio includes manufacturing, processing and marketing of Yarns, Fabrics, Sewing Threads, Fibre and Alloy steel products.
Registered Head Office is located in the city of Ludhiana, which is known as the "Manchester of India", and is the industrial hub of the state of Punjab.
Vardhman continually strive to be leaders in quality of their products which resulted in their being awarded the first ISO 9002 accreditation for any textile manufacturing unit in India in 1993.