Things You Need to Know About Mara Threads - Vardhman Threads
Author: Vardhman Threads Date Posted:8 June 2022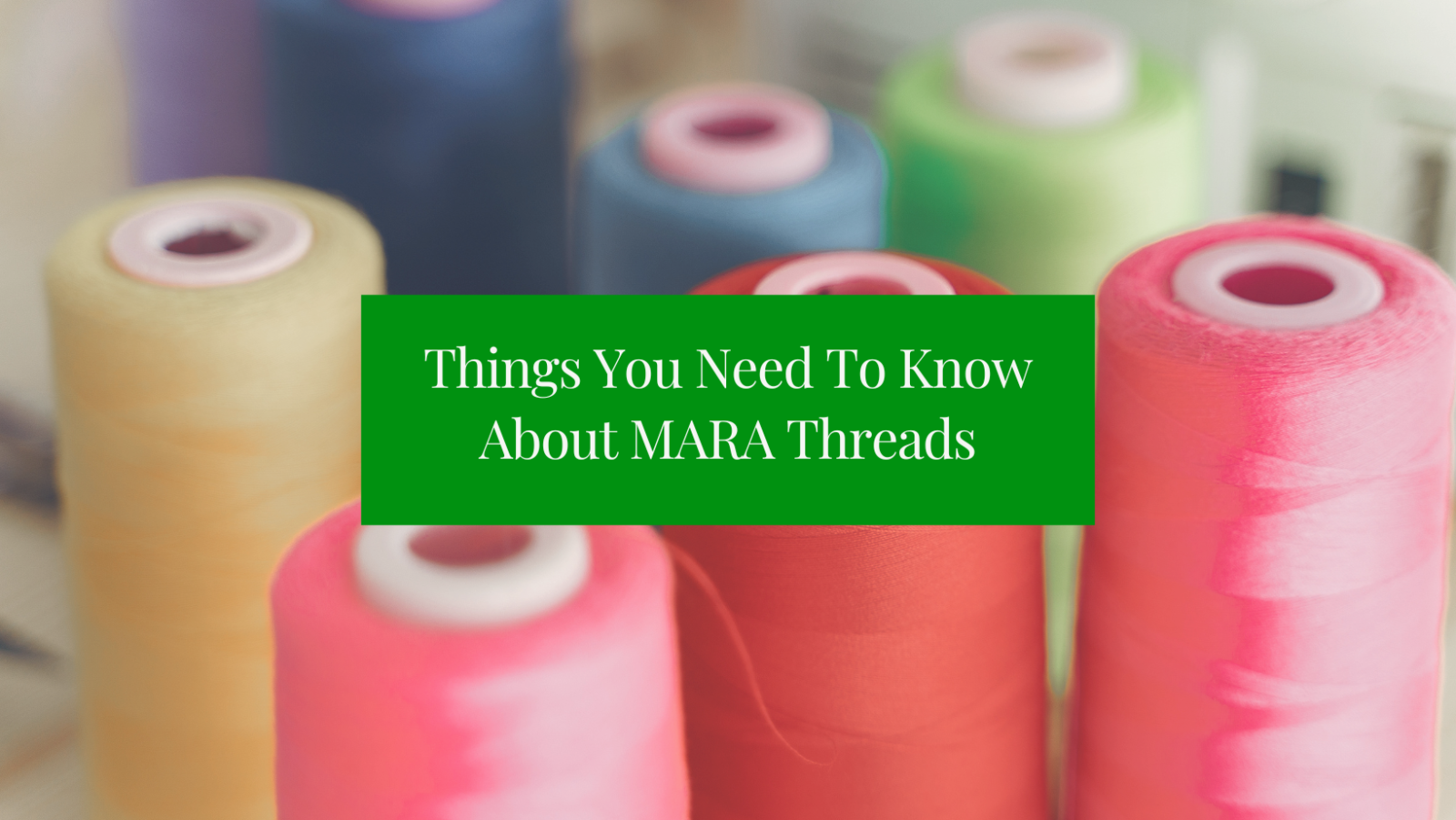 Are you looking for a high-quality sewing thread for domestic, semi-industrial, or industrial sewing machines? Gutermann Mara threads are perfect for you.
We will give you the necessary information about Mara threads and how they can assist you in your future sewing projects and activities.
You don't need to be concerned because you've landed at the right place to learn more about Gutermann Mara.
Let us not waste any time and get right to the point of this article.
What Are Gutermann Mara Threads?
Mara threads are among Gutermann's best-selling polyester threads. These threads employ cutting-edge micro-core technology to create extremely strong, dependable, and even seams in any sewing project.
MARA sewing threads are highly reliable when used in automatic sewing machines. The thread has high tensile strength, is resistant to wear and abrasion, and produces beautiful seams in any gear into which it is sewn. This thread is also an excellent choice for all of your outdoor gear, including hammocks, camping tents, and other types of tents, quilts, and a lot more.
Gutermann Mara is also appropriate for heavy-duty seams in work and leisurewear, jeans, quilting, and home textiles. Gutermann Mara threads are ideal for any home sewing project. It is a high-quality thread that comes in a variety of colours to match the colour of the fabric you will be using.
Mara has a low luster, matte finish with the 'natural look of silk thread.' Mara thread can be used on domestic, semi-industrial, and industrial sewing machines.
Mara is 100% polyester. Its high sewing reliability, tensile strength, and wear resistance are notable.
Aside from the MicroCore Technology, Mara has no spinning faults, no hairiness, no residual deposits, and increased productivity due to less cleaning downtime.
Large Selection & Collection of Gutermann Mara Threads
Vardhman Threads is one of the largest stockists of threads in Australia. We also distribute Gutermann Mara threads.
On our website, you can find our large Mara Assortment. We sell Mara threads at reasonable prices with various colours available. Thus, we are the best one-stop-shop for all your sewing needs, especially threads.
Mara 30, Mara 80, and Mara 120 are available in our Mara Collection. Each of our Mara categories has its distinct qualities and properties for your sewing needs.
Gutermann Mara 120 threads are ideal for sewing light fabrics, while Gutermann Mara 80 threads are ideal for general sewing fabric. Mara 30 threads, on the other hand, are best suited for sewing heavier fabrics like jeans and upholstery.
Gutermann's Mara threads represent a new technological achievement - "Micro Filament" construction, which gives the Mara threads a textured advantage of higher strength and very high sewability.
In the "Quilting" industry, the Mara 120 and Mara 80 threads are becoming extremely popular.
Available Gutermann Mara Threads at Vardhman Threads
Vardhman Threads is one of Australia's most trusted thread stockists, so we have many options for purchasing different threads, such as the Gutermann Mara threads.
We have exciting Mara Thread Pack Deals available on our official website. You can also customise your purchase by choosing a different colour from our comprehensive list of colour selections.
In most cases, you'll get the thread colour you want for your sewing projects and whatnot.
Gutermann Mara 30
Gutermann Mara 30 is considered to be a heavyweight thread. It is a more sturdy all-purpose thread with a strong polyester core. It can be used to make leather goods, bags, upholstery, and more.
This strong polyester thread has been created specifically for solid and uniform seams. Mara heavyweight threads require the following sewing machine needle sizes: Mara 30: NM 110-130/18-21.
Mara 30 is a tex 100. When you buy a Mara 30 thread, you will receive a 300m spool thread used on industrial sewing machines.
Gutermann Mara 80
When you purchase our Gutermann Mara 80 Thread Pack Deal, you will see a variety of thread colours in 800 metre spools suitable for domestic, semi-industrial, and industrial sewing machines.
Mara 80 thread is available in 35 different colours in our selection. Isn't that exciting? Of course, we don't want you to compromise your sewing projects by only using the closest thread colour that matches your fabric. We want you to provide a lot of colour choices for a better output or product.
Mara 80 is a tex 40. This means you'll need a needle size of NM 80-100/12-16.
Gutermann Mara 120
Gutermann Mara 120 is considered a lightweight thread. It is a lightweight poly-wrapped poly-core sewing thread designed for fine seams, serger, or overlocker machines and lightweight garments such as shirts, blouses, undergarments, lingerie, and more.
For smooth stitches, this lightweight thread has a silk-like shine. Mara lightweight threads require the following sewing machine needle sizes: Mara 120: NM 70-80/10-12.
Mara 120 is a Tex 25. When you purchase a Mara 120 thread, you will receive a 1000m spool thread suitable for domestic and semi-industrial sewing machines.
Vardhman Threads guarantees high-quality sewing products for your sewing needs. Make sure to buy sewing supplies from our official website or call us at 0412 324 443 or 03 5795 1730.
---
Leave a comment